Foreign Minister of Japan, Palestinian Minister of National Economy and UNDP Open PalPro Centre at the Jericho Agro-industrial Park
Promoting trade, Innovation and Creating Job Opportunities for Palestinians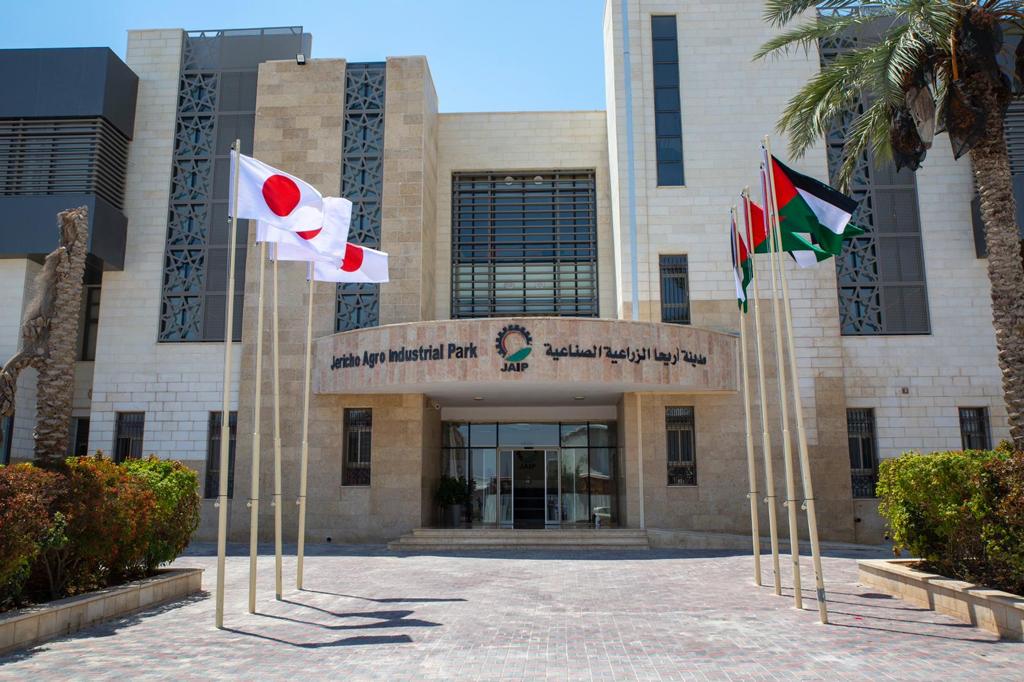 Jericho, 17 August 2021 – H.E. Toshimitsu MOTEGI, Foreign Minister of Japan, and H.E. Khaled Al-Osaily, Minister of National Economy, opened today the Palestinian Business and Prosperity Centre at the Jericho Agro-industrial Park in the presence of H.E. Rula Maayah, Minister of Tourism and Antiquities,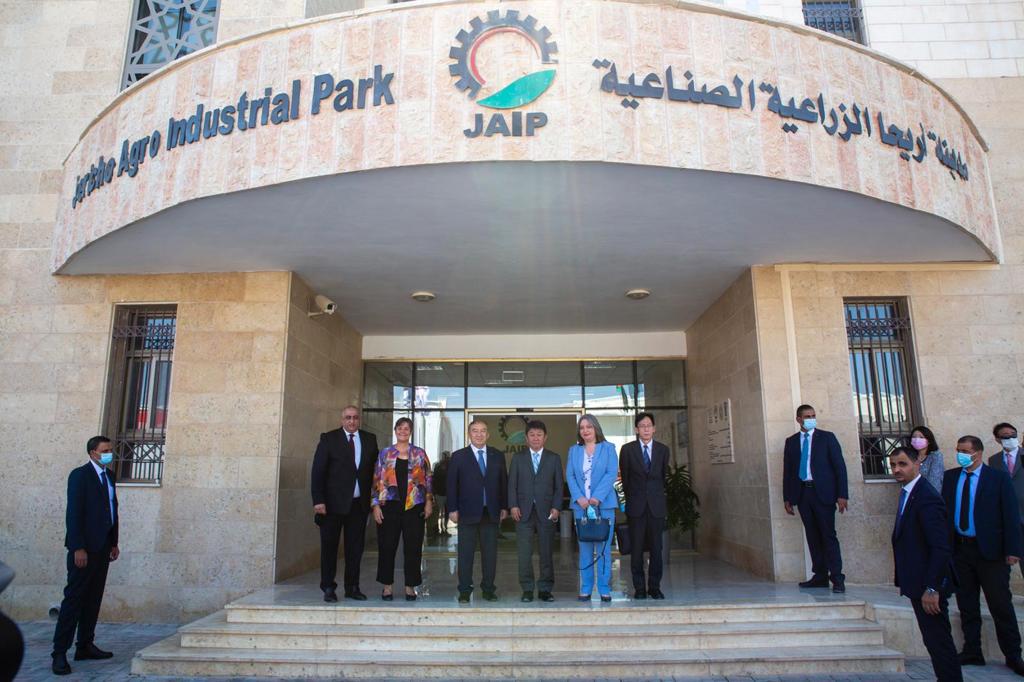 Mr Jihad Abu Al-Asal, Governor of Jericho, Mr Salem Ghrouf, Mayor of Jericho, UNDP Special Representative of the Administrator, Ms Yvonne Helle and Chairman of the board of directors of the developer company Mr Khalid Anabtawi.
The project aims to develop a fully functional and operational innovation business centre at the Jericho Agro-industrial Park to improve competitiveness of Palestinian businesses operating there, and in other industrial parks in the State of Palestine. The PALPRO Centre will also offer support to micro-small-medium enterprises (MSMEs) as well as selected entrepreneurs and start-ups with growth potential.
Following the ribbon cutting ceremony, the two ministers and accompanying high level delegation toured the center where they were briefed on the services it provides.
Launching of PALPRO center to serve MSME's and entrepreneurs not only for JAIP tenants but it will be a hub for Palestine, especially in Jordan valley which has a high priority for development given the bold potentials…
The center by the support of Palestinian Government, Japanese Government and partners is committed to build the capacities of youth, women, and professionals to enhance their competitiveness, sustainability, and future growth.
And sure, I would like to share the good news of having the deep well with good indicators to supply JAIP by water, along of recent installed rooftop solar energy system of 2 MIGA to reduce the price of electricity and it's in the process of signing the final agreement, along of alternative resources of water is being in process too, said HE. Khaled Osaily, Minister of National Economy / IPIEA chairman of BOD.
Last but not least, I would like to emphasize on the initiative of peace and prosperity (Exclusive Road from JAIP to SHUNA) to grantee the future growth of Palestinian trade and exports.
Phase II in JAIP in need for financial and technical support to improve the WADI AREA, that will serve more than 50-60 tenants.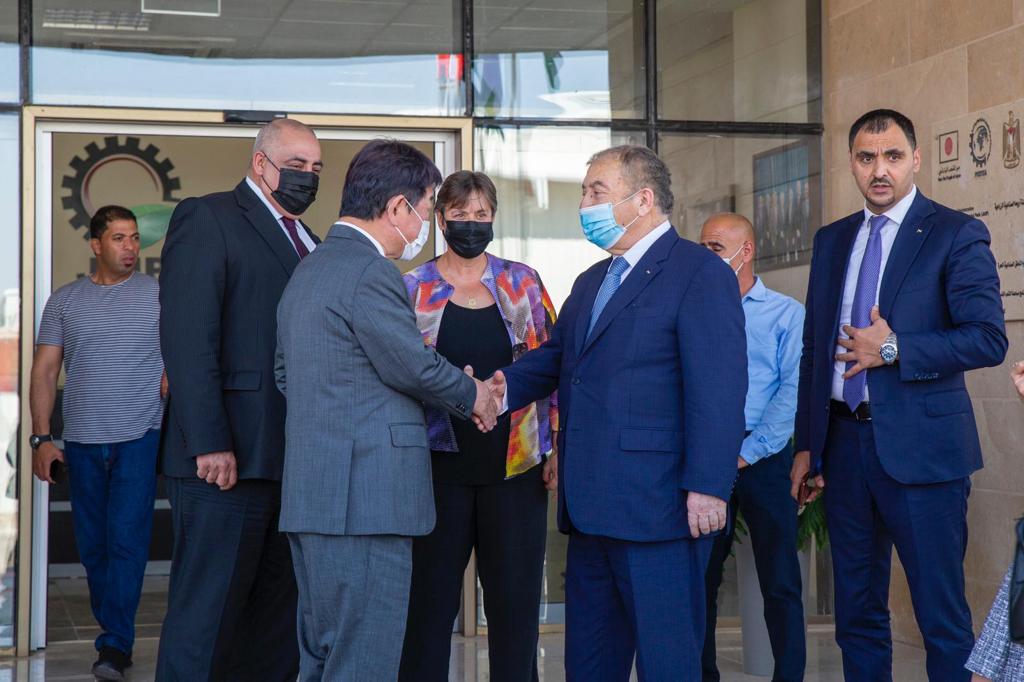 The project is part of a comprehensive plan which aims to provide fully functional and operational services to the Jericho Agro-industrial Park (JAIP) and contribute towards sustainable economic development in the State of Palestine and regional stability under the Japan-led "Corridor for Peace and Prosperity" initiative
The project includes the construction of two additional floors to the JAIP administration building, with an area of approximately 1,200 square meters for each floor, and the provision of state-of-the-art equipment to host the industrial business and innovation centre. The centre includes fully equipped labs (ICT Lab, Food Lab, and Fabrication Lab), three meeting rooms, clinic, cafeteria, common area, co-working spaces, storage area and offices.
The ICT Lab focuses on innovative ICT solutions mainly within the agricultural sector. The Food Testing Lab Fabrication serves businesses and farmers mostly for testing quality of packaging, food products, soil, fertilizers, water quality, etc., while the Fabrication Lab will be used for prototype development and packaging designed to fit export requirements for nearby regional and international markets.
"The Government of Japan is a true strategic partner for UNDP. This project will accelerate Palestinian industrialization and provide opportunities for entrepreneurs and MSMEs to develop and expand in local and international markets, and contribute to a viable Palestinian economy," said Yvonne Helle, UNDP Special Representative of the Administrator. "We expect the centre to achieve a self-financing rate of around 60% - 70% at the end of five years from private sources, including service revenues, and the rest originating from donors as well as public and private subsidies," she added.