2 MW - of electricity through the solar energy system, in addition to 150 Cubic meters per day for Jericho Agro Industrial Park - JAIP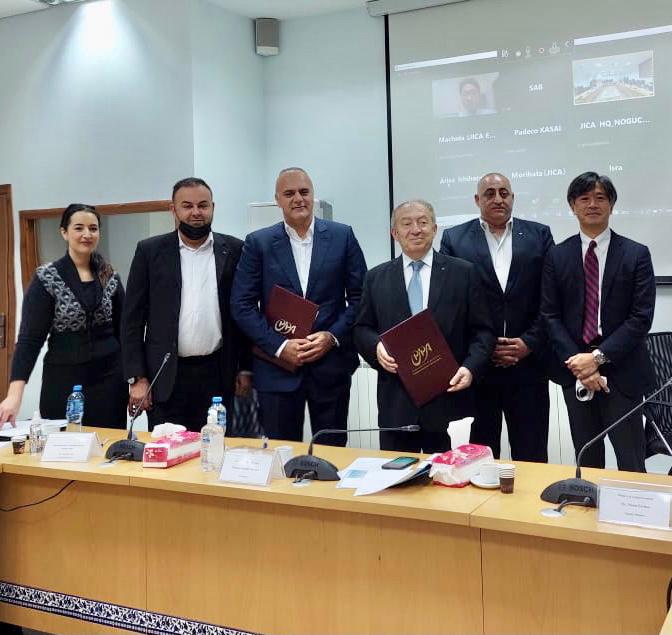 Ramallah, 10/24/2021:
The Investment Promotion and Industrial Estates Agency - IPIEA and the Jericho Company for the Development, Management and Operation of Jericho Agro Industrial Park – JAIP signed a management, operation and maintenance agreement for the solar energy system in JAIP, and another agreement to provide JAIP with additional water supplies through the Water Authority.
The solar energy system, which was implemented on the roofs of 22 hangars with a total area of 21,000 m2, with a production capacity of 2 megawatts, to provide alternative energy that contributes to reducing the cost of electrical energy for factories, which will contribute to increasing the competitiveness of products in JAIP.
The second agreement aims to provide the JAIP with an additional regular source of water from the sources available at the Water Authority in the Jericho and Jordan Valley, at a rate of 150 m3 per day, for industrial and drinking purposes.
The solar energy system project was implemented through the United Nations Development Program and funded by the Japanese government, where the system is owned by the Investment Promotion and Industrial Estates Agency.
It is worth noting that the implementation of these projects comes within the action plan to promote investment, and enhance Palestine's position as an attractive environment for foreign, Arab and expatriate investment through infrastructure, regulations and competition laws, in implementation of the instructions of His Excellency Chairman of the Board of Directors and Minister of National Economy H.E. Khaled OSAILY and the directives of the Prime Minister Dr. Muhammad Shtayyeh to achieve the vision of His Excellency President Mahmoud Abbas.