United Nation Deputy Special Coordinator for the Middle East Peace Process (UNSCO) visit Jericho Agro Industrial Park (JAIP)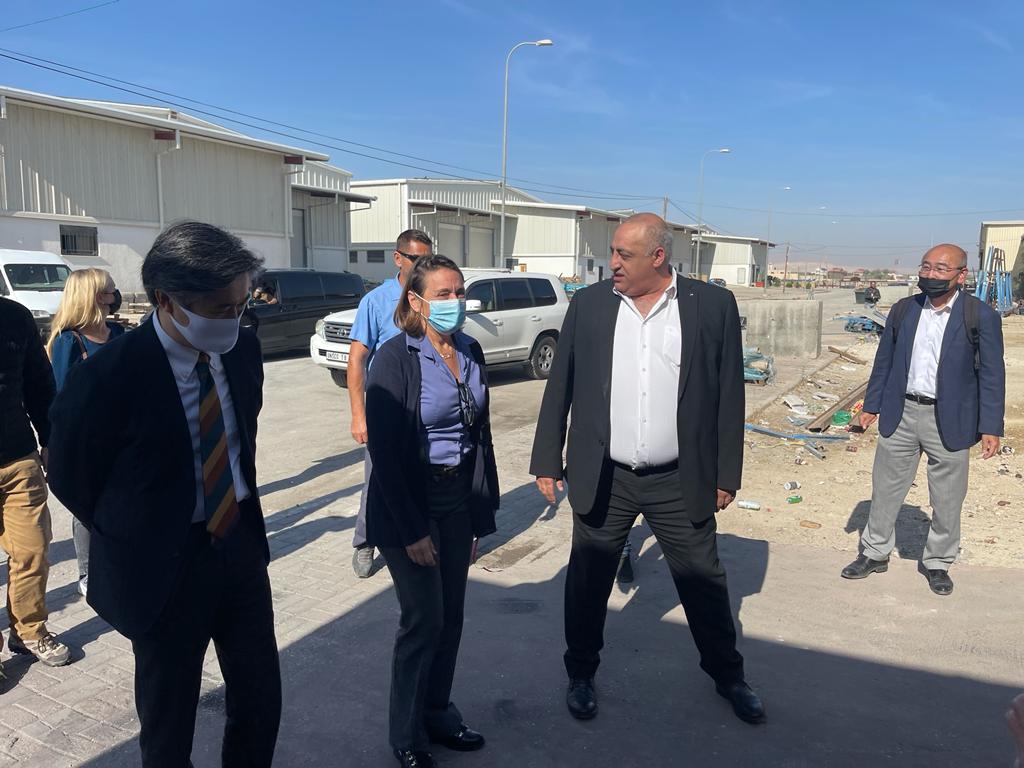 Jericho - November 24, 2021, the Investment Promotion and Industrial estates agency received Lynn Hastings, Deputy Special Coordinator, Resident and Humanitarian Coordinator for Palestine and Mr. Toshiya Abe, Chief Representative of JICA office in Palestine, during a visit to highlight the developments progress in Jericho Agro-Industrial Park.
Where a detailed explanation provided about the JAIP project, advantages that the park enjoys as an attractive park for local, foreign and diaspora investments.
challenges facing the project were also mentioned, such as the exclusive road with Jordan, which will play a key role to facilitate the movement of internal and external trade as one of the most important goals of the Palestinian government.
An inspection tour was conducted at the Palestinian Business Prosperity Centre (PALPRO), which will provide a range of services related to business development, quality control, and prototyping, in addition to innovative ideas in the field of agricultural technology and others.
and to see the extent of field development in the park, A site tour was conducted, including a visit to some factories in JAIP.