Chairman of IPIEA BOD discusses with the Vice President of Turkey the achievement of the Jenin Industrial Free Zone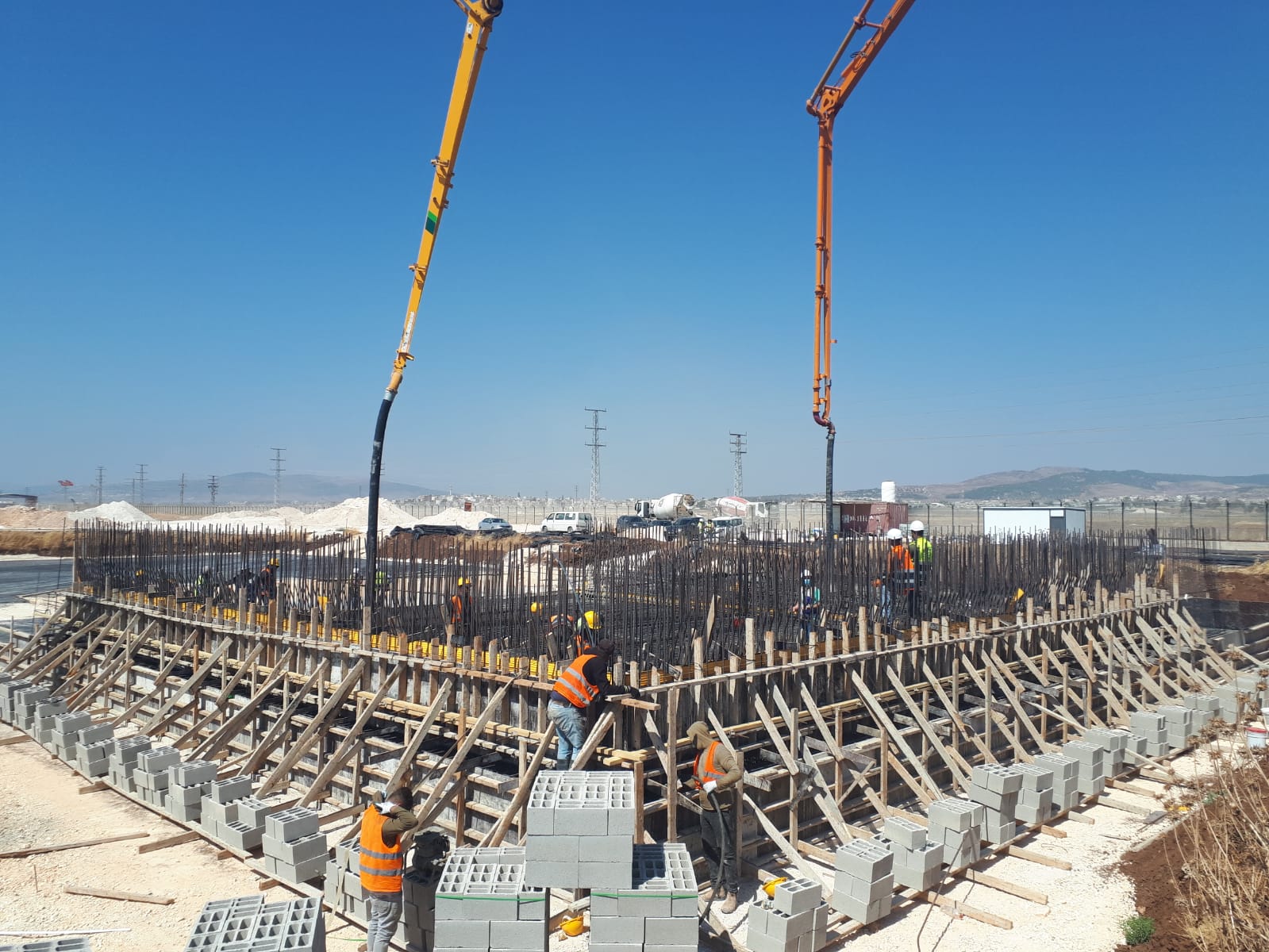 Istanbul-24/11/2021- Chairman of IPIEA BOD - Minister of National Economy Khaled Osaily called on the Turkish side to expedite the development of the Jenin Industrial Free Zone, so that it would be an incubator to attract Turkish and Palestinian investments and start constructing factories by the 2nd Quarter of 2022.
This came during the minister's meeting with Vice President Fuad Oktay on the side-lines of the 37th session of the meeting of the member states of the Standing Committee for Economic and Commercial Cooperation of the Organization of Islamic Cooperation (COMCEC).
Osaily expressed his thanks and great appreciation to the Turkish leadership, presidency, government and people, for the Turkish President's adoption of the Jenin Industrial Free Zone as the first industrial zone to be adopted by the Turkish government outside its sovereign borders, according to a presidential decree issued in March 2021.
The Minister and the accompanying delegation discussed with the Chairman of the Board of Directors of the Turkish company, the developer of Jenin Industrial Free Zone (TOBBIS) Ahmed Oglu the latest progress of work in the industrial Free zone and the results achieved according to the timeline followed, emphasizing the need to expedite the announcement of the tender for the development of the internal infrastructure.
In turn, the Turkish side affirmed its commitment and readiness from a technical point of view to complete the required arrangements according to the scheme to complete the project development as soon as possible.