Indian Ministry of Foreign Affairs visits Gaza Industrial Estate "GIE"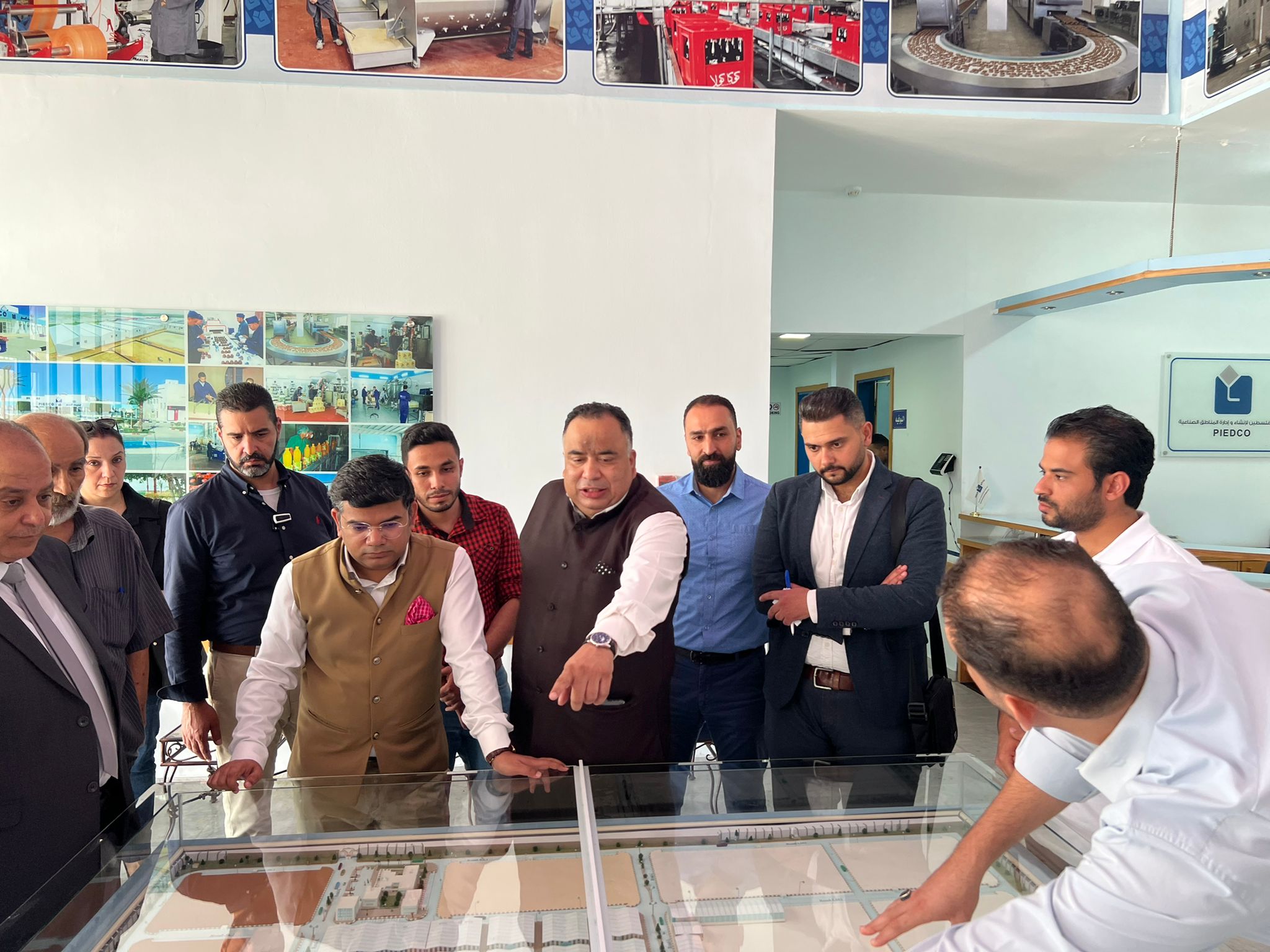 The Investment Promotion and Industrial Estate Agency "IPIEA" received today, Wednesday, July 20, 2022 a delegation from the Indian Ministry of Foreign Affairs on its visit to the State of Palestine, in GIE, in order to visit the proposed site to establish a branch of the Center for the Development of Palestinian Heritage Products "My Heritage", funded by the Indian government, to be an extension of the main center in Ramallah and Al-Bireh Governorate.
Mr. Ibrahim Saif, on behalf of CEO of IPIEA Mr. Haytham WAHIDI, welcomed H.E. Ambassador Sunil KUMAR, Head of West Asia and North Africa Sector, and Mr. Harish KUMAR, in charge of West Asia and North Africa, and the accompanying delegation, and stressed that this project comes within the Palestinian government's strategy related to Empowering women in various fields, pointing out the importance of this project that seeks to integrate traditional industries with creative ideas to consolidate the Palestinian identity and market it globally, and to benefit from Indian experiences in this field, IPIEA confirmed its readiness to allocate an area of 500 square meters in IPIEA administrative building in GIE for the purpose of equipping and operating the center's branch.
Ambassador Sunil KUMAR stressed on the depth of the historical relationship between the two countries, and his country's keenness to provide support to the State of Palestine in various fields, and thanked IPIEA for the proposed site in GIE, and further follow up will be with IPIEA and H.E. Khaled OSAILY Minister of National Economy the IPIEA BoD chairman the head of the Project Steering Committee