The Investment Promotion and Industrial Estates Agency holds a series of informative meetings with local and International partners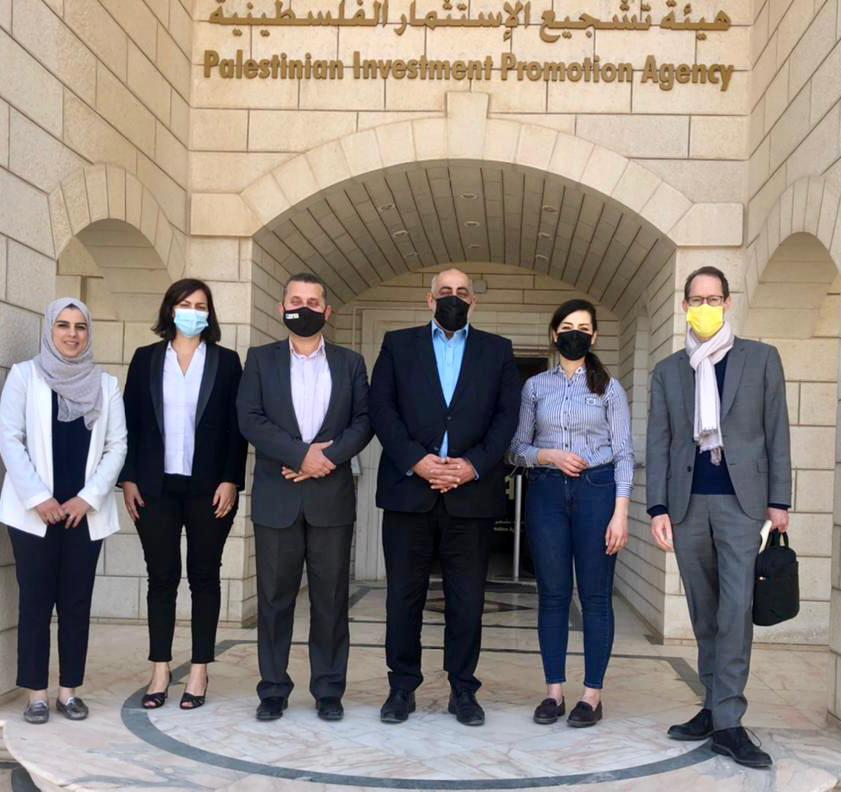 Ramallah - The Investment Promotion and Industrial Estates Agency holds a series of meetings with international and local partners to inform of the issuance of a Presidential decree / law governing a number of Palestinian institutions, including the decision relevant to merging the Palestinian Investment Promotion Agency (PIPA) and the Palestinian Industrial Estates and Free Zone Authority (PIEFZA).
In this context, CEO Mr. Haytham WAHIDI, met with Ambassadors of Japan, the People's Republic of China and Representatives of the European Union, the French Agency for Development (AFD), the German Development Bank (KFW) and international and local developers of cities and industrial areas.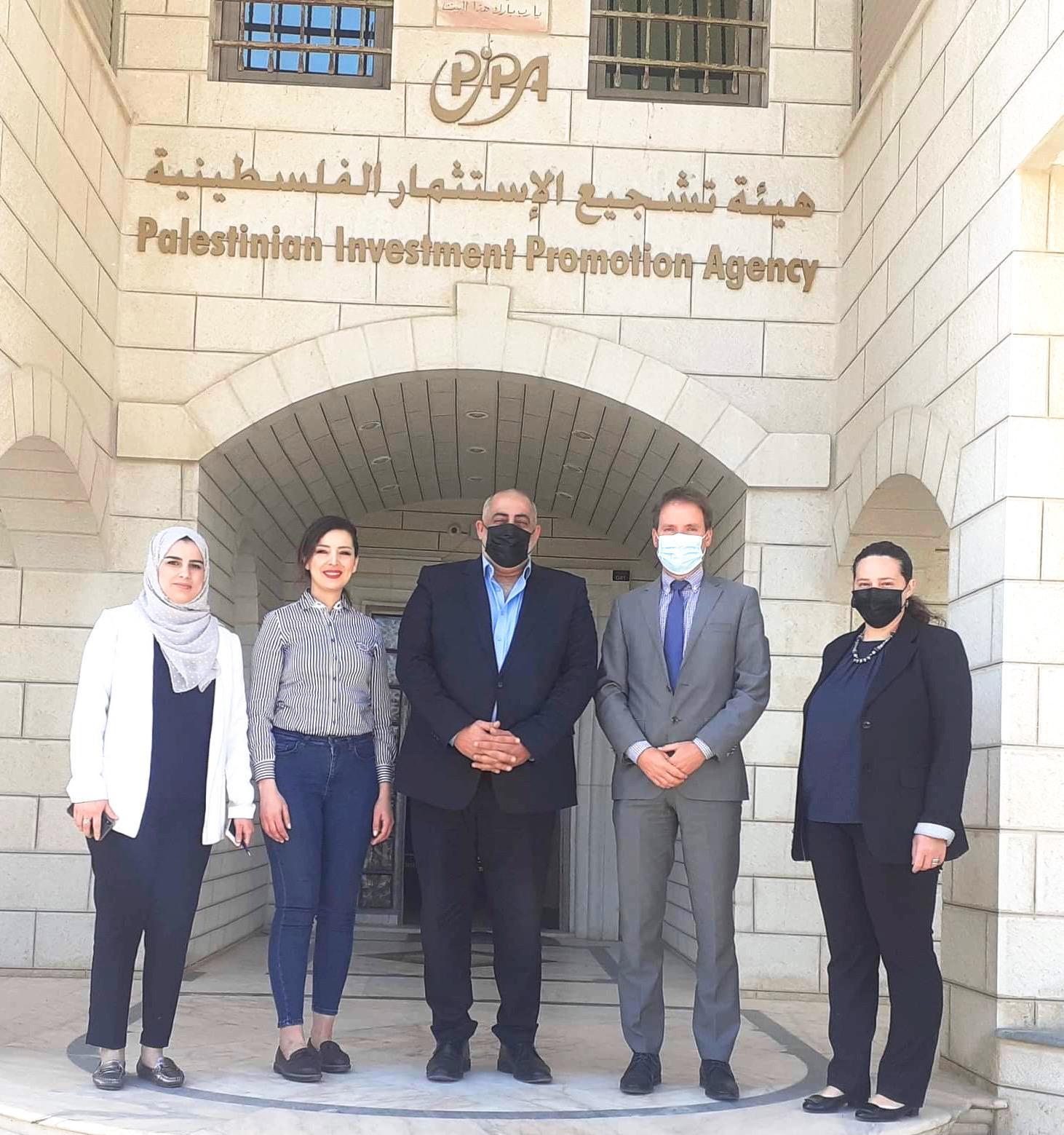 During these meetings, different topics were discussed, including the importance of the decisions by the Government aiming at supporting the industrial sector through industrial cities and zones in addition to the promotion and enhancement of the investment climate in Palestine.
The agency's partners welcomed the merging decision and emphasized that such a step is considered as positive and constructive in the path to advancing production through establishing of more projects in industrial cities and regions. The partners also stressed the fact on continuous cooperation with the Agency and their support to the implementation of the government's directions.
Messages of gratitude and appreciation to donors, partners and developers, were expressed while also affirming the continuation of cooperation and the exertion of more efforts by the Agency to implement the government's vision for the advancement of cities and industrial zones.
It should be noted that these meetings come within the framework of the implementation of the work plan carried out by the Agency to complete the merging process and to confirm the official commitment to accomplish and support this reform as one of the effective tools in promoting investment, improving the stereotype, and strengthening Palestine's position as attractive environment for foreign, Arab and expatriate investment through infrastructure, regulations and competition laws.
Such implemented activities come in line with the instructions of H. E. Minister Khaled ASSEILY, Chairman of the Agency's Board of Directors, and Minister of National Economy and the directives of H.E. Dr. Muhammad SHTAYYEH, Prime Minister, to achieve the vision of His Excellency President Mahmoud Abbas.