24 USD Million investment worth through projects to maintain and generates 680 direct Jobs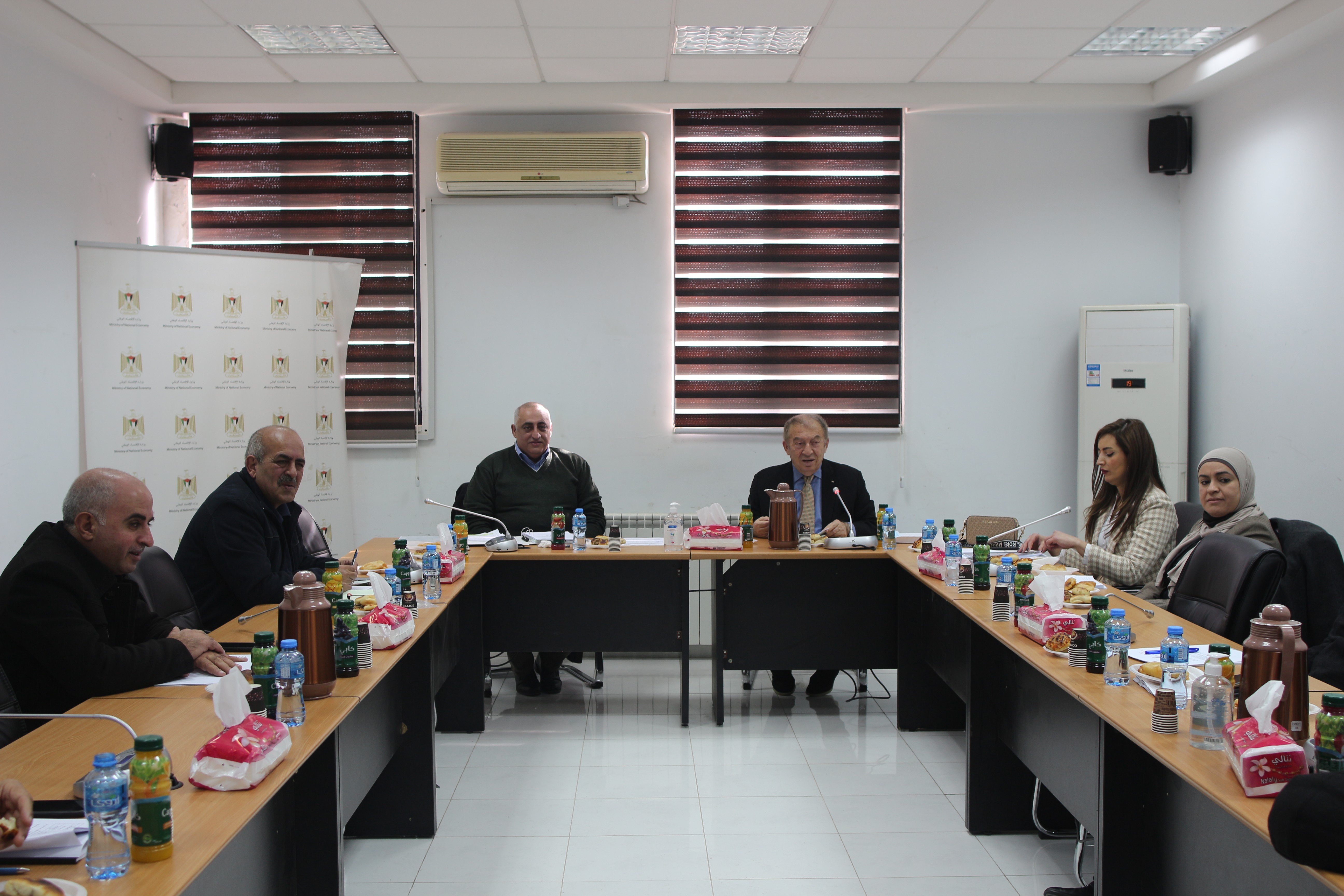 Ramallah Dec 28th 2021, IPIEA's BoD no. 111 and the eighth meeting in 2021 held in Ministry of National Economy IPIEA's headquarter, chaired by H.E. Khaled OSAILY, and discussed more than 75 Investment projects, named projects represents Tourism, Industry and Friendly Environmental projects and ICT maintain more than 680 direct Jobs.
IPIEA's BoD granted incentives to 11 Tourism projects complained with the Palestinian Government directions to support Tourism sector effected by COVID19 pandemic IPIEA' BoD approved granting the related incentives to, and call for the rest of 47 tourism establishments to complete their applications within month time and in other hand follow up on the rest of sector projects potential incentives.
And its worth to mention that a grant incentive tool worth 9 Million Euros will be available for industrial zone tenants in the first quarter of 2022, and a mechanism of licencing fees will be adapted in year 2022 for all projects within the industrial zone in cooperation with competent ministries to empower the One-Stop shop tool, and potential investment projects called to rectify their legal status as IPIEA will no longer receive single files with no clear legal status starting from 2022.
And it worth to mention that IPIEA's BoD discussed launching the strategic frame work for the law and the organization structure in the first quarter of 2022 which will help in enhancement of business environment and reduce challenges facing investors in Palestine and in Industrial Estates and promote IPIEA's services in line with IPIEA goals and the Palestinian government plans inspired by the vision of mobilizing efforts toward increasing the location of Palestine as attractive destination to invest and do business with.