Memorandum of understanding worth 9 million euros to support the industrial zones, including 7 million euros to support the industrial zone in Gaza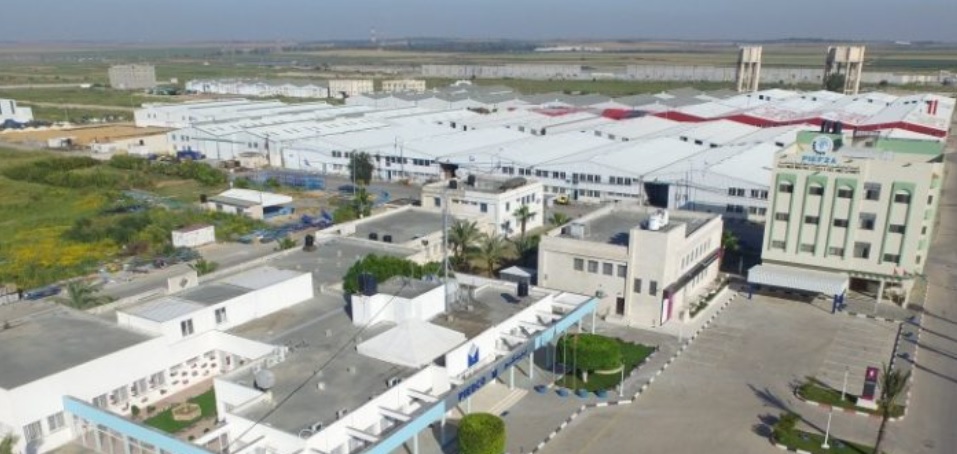 The Prime Minister, Dr. Shtayyeh said that the program reflects the efforts to make the industrial zones a success, in line with the national development plan, reform procedures and corporate governance.
It is reported that the Prime Minister, Dr. Mohamed Shtayyeh signed today, Wednesday, a memorandum of understanding with the European Union, represented by Deputy Commissioner for Neighborhood Policy Henrik Trautmann, to support the Industrial Cities incentives program worth 9 million euros.
As this agreement is intended to support incentives for existing investors and companies who wish to move to the industrial cities or expand their activities, within the Investment Promotion Law and the Industrial Cities Law, which define investment incentives for the industrial sector, according to what was recently approved by the Council of Ministers.
He explained, "7 million euros of the grant is allocated to support the industrial zone in Gaza, which is at the heart of the priorities of this program as we seek to create employment opportunities for the people of the Strip. Two million euros will also be allocated to the Bethlehem Industrial Zone and the Jericho Agricultural Industrial Zone." The prime minister added that in addition to these grants offered to investors, there are tax and non-tax incentives and facilities that include types of taxes and fees to encourage them to invest.
The Prime Minister added: "We thank the European Union for its continuous support to Palestine and to the industrial zones in particular. This agreement is important and timely, and in line with our efforts to make the Palestinian industrial cities incentives program a success, and the national development plan in accordance with the cluster development strategy, which contributes to raising the domestic product, promoting exports and creating job opportunities. Palestinian youth.

The Industrial Zones Incentive Program is among the IPIEA tools that were approved by the BoD chaired by of H.E Khaled OSAILI, Chairman of the BoD of IPIEA Minister of National Economy. It will be in Gaza, Bethlehem and Jericho, and soon the Jenin Industrial Free Zone will be completed and launched, which will have a special system of incentives and privileges that will be announced later, as it will be the first in Palestine that bears the characteristics and advantages of free zones, and it is worth mentioning
that there are more than one zone Industrial is under study and preparation throughout the governorates, in response to the needs of improving the investment climate in Palestine, in line with the recommendations of the IPIEA BoD chaired by H.E. Khaled OSAILY and the directives of the government headed by Prime Minister Dr. Muhammad Shtayyeh to achieve the vision of President Mahmoud Abbas.